Soccer is the most popular sports in the world with millions of fans across every continent. With the World Cup 2018 in Russia in the offing, many people are putting up the measure to ensure that they watch all the matches.
Some of the critical players who have made football fun to watch are the football fans. Most of these football fans attend every game by paying for the ticket prices for the same. The television rights to broadcast some of the leading football leagues in the world have made this a lucrative industry. This read will highlight some of the advantages of watching soccer.
Social Interactions and Bonding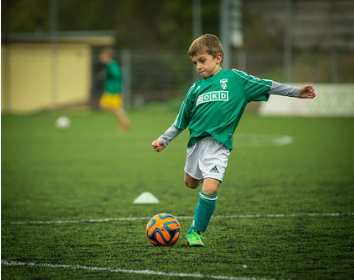 One of the benefits of watching soccer is that it leads to social interactions and bonding. Whether live or televised, many soccer fans love watching soccer as a group.
It, therefore, brings people who have the same interests yet support different football clubs. This has led to the formation of some of the best social interactions of all times.
Unites People
As we had indicated earlier, soccer is a global sport that is played and watched by people from the different globe. Different fans in all the continents watch the European football which consists of the English Premier League, Spanish League, French League, and the Italian League. The different fans in the different continents have their favorite team based on tradition, style of play, and trophies.
Watching soccer has therefore managed to unite different individuals who traditionally were not united because of geographical location, religion, tribe, and even race. This is one sport that has fought ruthlessly to end racism.
Relaxation
The human body is designed to rest and unwind after a given period of working, Most of the soccer matches are usually played during the weekends or weekdays. If you are looking for the best ways to relax and unwind then watching soccer is an excellent option for you.
Watching soccer could help you in calming your nerves which is critical as far as your health is concerned. Watching football is fun since it is not scripted like movies.
Opportunity to Win
If you are a gambler, watching football could help you win. We have various gambling companies that offer opportunities for the gamblers to take part in the multiple games. By watching soccer you will have a better understanding of the football system, the goals scored, and those conceded.
You will, therefore, be better placed to make correct football predictions. People who watch soccer matches tend to make accurate predictions because they know the teams better than those who do not.