Capturing the memories of your special day is essential. You get to preserve them and remind yourself about your big day on a later date. Several transformations may happen in your life, and you will want to remind yourself about your big day. One good way you can capture those memories is by taking photos.
Preserving photos especially in this digital age is easy. There are so many different storage options that will give you easy access to your photos. To capture your moments in the best way during your big day, you need to hire a professional photographer or photography company. You can hire them for events such as weddings, graduations, concerts, and birthday parties.
The good thing about hiring professional photography services is that you will get quality services. They have different packages at hand which you can pick. Professional photographers also have the expertise to capture all the crucial moments during your big day.
Photo booths can also be of great importance when it comes to capturing all the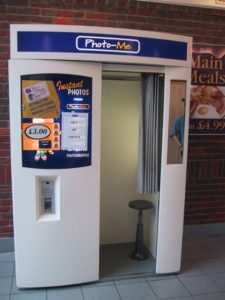 moments during your big day. It is a type of box which is stationery that can also help capture different kinds of photos during your big day. A photo booth will help improve your photography experience and keep your guests entertained. The following are some of the things you should put into consideration when renting one.
Size
You need to consider the size of the photo booth you want to hire for your big day. They come in different sizes, and you are advised to go for one that can fit as many people as possible. Photo booths are usually meant for group photos. Go for one that will accommodate many.
Fees
You also need to consider the fees charged for hiring these essential devices. Rates may vary from one photo booth company to the other. Take your time and make your comparisons of the prices of the different individuals or companies that are hiring photo booths. Settler for one charging reasonably.
Photo Types
You need to look at the type and quality of photos from a particular photo booth. This should be in the form of size and clarity. Go for one that produces top-quality images. You should have a look at the different photos from a particular booth before hiring.…