It is crucial to note that not all Black Friday deals you get on Amazon have super amazing prices. There are other ways people, especially buyers, can consider using and saving a huge amount of money. It is always better to check other websites like that for good deals. That said, the following are some tips on how you can save money on graphics cards during Black Friday.
Start By Fixing a Budget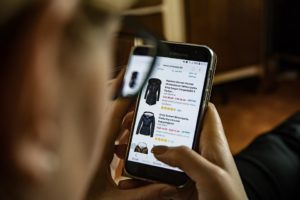 One of the first and foremost tips you need to consider when planning to shop smart is fixing your budget. Depending on the kind of graphic card you need, make sure that you create a budget margin on similar graphics card brands. When you doing this, compare its capabilities to its price to see if it is actually worth getting. In doing this, ensure that you plan a budget and make sure that you set reasonable options to spend on the Black Friday deals.
Make Comparisons
It is crucial to note that Black Friday shopping will be incomplete when you do not compare the deals, prices, and products. If you want to make the most of it, ensure that you take most of your time to compare and analyze the deals. In other words, when you compare the deals, you will know which ones you should put on your list.
Come Up With a List
After you have made a comparison of various deals, the next step is to create a list. It is a critical step that you should not ignore, especially if you want to purchase multiple items. It is essential to prepare the list that contains your desired graphic accessories and cards. Ensure that you have an option to your preference when you are creating your list. Lastly, ensure that you develop a list consisting of up to four researched graphics cards with various features.
Choose Rewards Cards
Lastly, when you want to save more money on graphics cards during Black Friday, make sure that you choose rewards cards. In other words, you should aim at selecting deals that will offer you high returns on your credit, whether it will be credit value or reward points. Therefore, note that the reward cards come in handy during the Black Friday sales.…